"Gie me a spark ae natures fire."
Our tours are not just a journey to add to a collection of pictures. The White Rose Guild creates experiences that will take you straight into Scotland's heart. Feel the passion for Scottish tradition through the marvellous work of our craftsmen. Let the lush green valleys and breathtaking cliffs take you back to a time of authentic wilderness. Learn something new about yourself through the legends and stories of our Guild members. Cherish these memories forever in your heart.
As pioneers of a unique approach to sustainable Scottish tourism, our goal is to guide visitors through an immersive journey, by combining heritage and scenery with hands-on experiences. To assist our guests in creating their very own custom Scottish experience, the White Rose Guild has brought together the most highly skilled and knowledgeable artisans in the fields of history, crafts and culture.  
Please note that the following experiences are just possible options, we can arrange any request thanks to our high-profile connections on the territory.
Experience artistic blacksmithing
From a simple fire tool, to large public sculptures, Michael Job designs and creates true pieces of Art by forging metal. By watching this Artist Blacksmith at work, you can see the passion he puts in manually shaping metals with heat and hammer. By admiring the final result, you can see the authenticity he's inherited from the Scottish Highlands.
'I use many different techniques both old and modern to get the desired result. Exploring and using different materials gives variety and a wider scope of work for myself and the customer.' Some of the metals Michael works with are copper, stainless steel, bronze and aluminium. These unique pieces can also be complemented with hard and softwoods.
Explore the world of Quaich Makers
Quaiches hold an ancient and moving tradition of sharing and trust. David McCullough produces these wonderful two-handled bowls using traditional methods only. He faithfully reproduces these artefacts as they originally used to, to ensure perpetual craft in this field for the future. Given its two-handled nature, the quaich was actually designed to be shared. It would be used at clan gatherings to share a drink and it represented a show of trust between clan chiefs.
'I originally got started when I decided to make a small batch for my wedding. I got great satisfaction from making something with a strong symbolic purpose. I use traditional materials in a way that appeals to the purchaser for the modern home.' David's quaiches are authentic symbols of Scotland's historical warm-hearted nature, they express a meaning that resonates from the past and perpetuates to the future.
Hold an original Jacobite basket-hilted sword on the sacred land where McBane (notable Scottish swordsman, career soldier, and fencing master) held one of his last duels in the 17th century. Feel the honour of a true Scottish warrior running through your veins, and when you hear the piper play, the battle begins.
Discover traditional herding
Herding is an ancient tradition that has perpetuated for hundreds of years to this day. Border Collies were trained for sheep herding by modifying their natural inclination to treat cattle and sheep as prey. Today, you have the amazing opportunity to observe these talented sheepdogs' instincts in action as they work and train. 
An ancient discipline, falconry
Experience holding one of nature's best-known hunters, the fierce falcon. A variety of Scottish birds of prey to discover the history of traditional falconry. Not only will you admire these magnificent birds fly, you will also be given the opportunity of handling these incredible creatures on a unique private tour.
Fly or Cruise on Loch Lomond
An enchanting view you can enjoy by seaplane flight or private cruise. The tranquil waters of Loch Lomond surrounded by the astonishing vegetation of its National Park, infuse this adventure with historical beauty. There are different routes to choose from, either way will lead onto a path of charming sights.
THE WHITE ROSE GUILD SUGGESTS
Our in-depth knowledge of the Scottish territory and activities allow us to guide you in mapping out your tailor-made holiday. Based on your specific interests and requirements, we can suggest additional tour ideas to fill your days with excitement—fly-fishing, photography workshops, castle tours and much, much more.
Here we unfold the features and qualities behind some of the multitude of choices for your perfect Scottish experience. Write to us at booking@thewhiteroseguild.com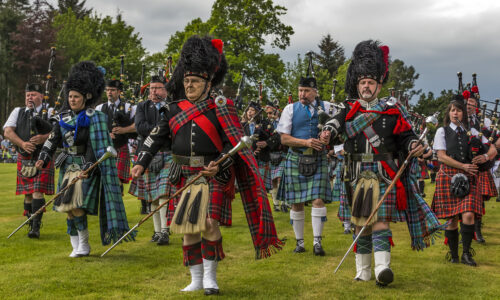 One in a lifetime opportunity, we can offer to take part in a Clan Gathering.
Numbers are minimal ( six people), and this event happens once in a year.
You will meet fellow Clan Member, our Clan chief and be part of all the activities of the Gathering, from the Highland ball, the ladies and their gentlemen will wear formal Highland attire, to the Clan march, held to honour and remember the clan member fallen in all wars. Read More
Lift off on a thrilling Heli-ride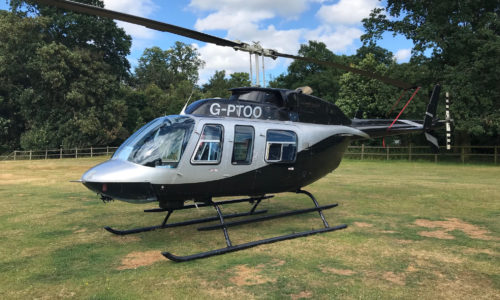 Scotland's breathtaking landscapes deserve the best viewpoint – a personal helicopter tour will take you on an amazing adventure over the Scottish lands. Unfold Loch Ness' mysteries, explore the Glencoe mountains and marvel at Lochinver's pearly white beaches and turquoise waters. There is no better way to wander off the beaten path.
Document your precious memories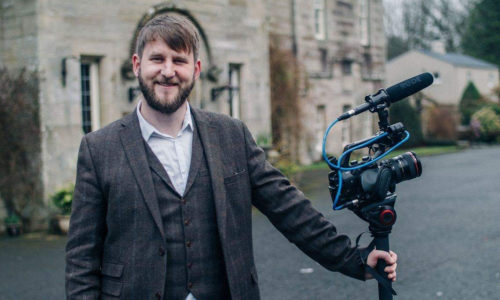 Focus on living your Scottish experience to the fullest, we will take care of capturing your most memorable moments on camera. A professionally shot and edited film to adequately express your excitement as you discover the most stunning views and live the most astounding experiences during your special holiday. 
Learn all the tricks of equestrian stunt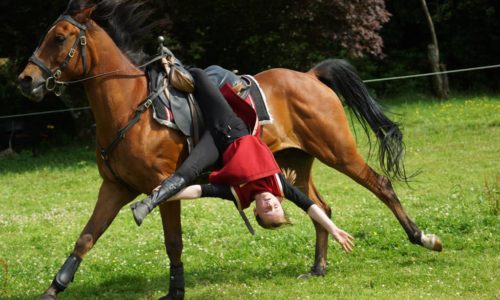 A truly magical experience, the stunts and tricks performed by these majestic and well-trained horses will fill your eyes with amazement. A visit would be incomplete without trying out vaulting and trick riding first hand. The professional equestrian stunt team also provides camps and experience days jam-packed with exciting stunts. 
Bestowing a sense of freedom like no other, let this hot air balloon flight take you on an incredible journey across the skies. The superb and glorious views are infused with the peacefulness of floating effortlessly over the changing landscape. There is no better way to see the world than from high above.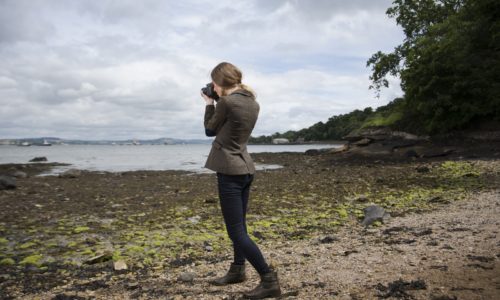 Passionate photographers know that the best views are often the most hidden. During this workshop, our professional guide and photographer will take you to lesser-known spots with spectacular views, granting you the best and most astonishing pictures for your collection. Or you can pick the locations you wish to visit yourself; the workshop can be planned to suit your preferences.
Wander through the grounds of a 16th century Castle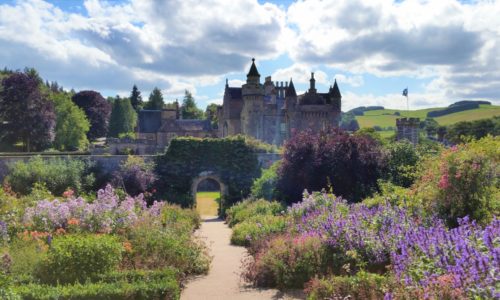 In the heart of the Highlands, explore one of the finest surviving examples of Scottish Baronial Castles – Ballindalloch Castle, also known as the 'Pearl of the North'. Guided by Laird and Lady Macpherson-Grant, whose family stewardship dates back to the 15th century, this tour is an unmissable experience. End your visit with an exclusive whisky tasting session in the Estate's private distillery.
Feel like royalty,
at Broomhall House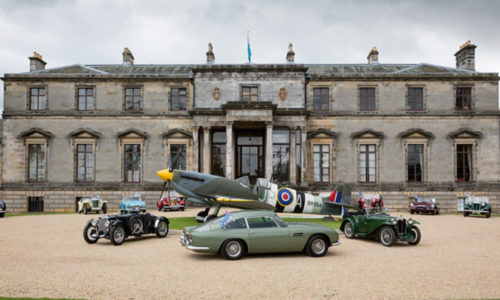 You will be Lord Bruce's privileged guests, welcomed by a traditional fiddler and led by Lord Bruce himself through the House's collection of fine art, artefacts, and archives. The Bruce family name is still lauded in Scotland today, as in the year 1314 Robert Bruce – King of Scots – secured the country's independence at the Battle of Bannockburn. Complete your visit with a private tasting of exquisite whiskeys.
The Arbroath Smokie
a new sensory experience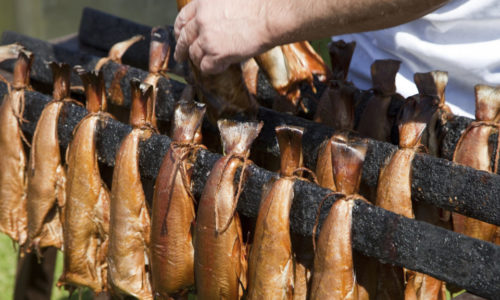 A romantic day out to visit the lovely town of Arbroath. This little coastal village has an undeniable charm year-round. Be sure to sample some of the famous Arbroath Smokie – a smoke-cured haddock and local delicacy. Around the picturesque harbour, many traditional smokehouses are still in operation to make this delectable treat.
Train your keen eye
at Sotheby's Auction House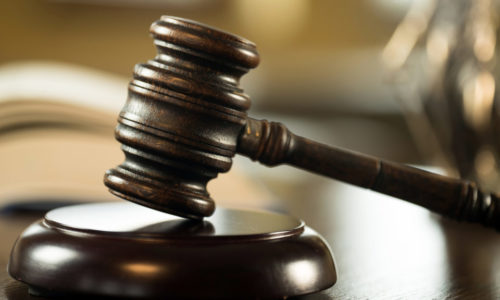 Discover authentic treasures before they are sold to the winning bidder – Sotheby's Auction House is where collectors know they can find the finest pieces of Scottish art. An unbelievable opportunity to visit this prestigious institution and be welcomed by the head of Sotheby's Scotland himself. Original works of art and antiques are just waiting to be unveiled before your eyes.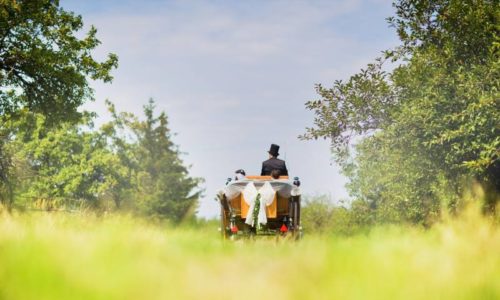 Admire the Highlands of Scotland along a quiet country road, as the horses happily trot through the Dulnain Valley to the village of Carrbridge. Horses are a symbol of a bygone era when people got from place to place on horseback or by means of horse-drawn carriages. Depending on the weather, the hood can be rolled up to thoroughly enjoy the view. 
Immerse yourself in fly-fishing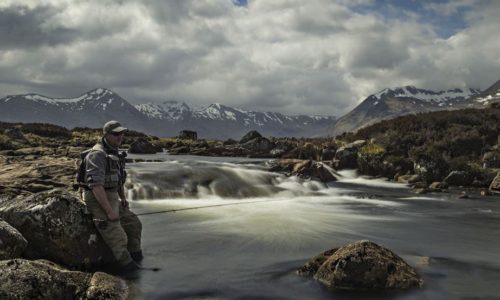 If you have a passion for fishing, Scotland must be on your bucket list of angling destinations. From salmon and trout, to pike, grayling and pollock, Scotland has it all. Using advanced techniques and the best fishing tackle, find yourself surrounded by the most beautiful sights in the ancestral home of fly-fishing with expert angling guides.
Wilderness Living Experience
The White Rose Guild is pleased to offer the best wilderness experience in Scotland. We have designed our living and survival skills activities to provide an introduction to the skills and techniques used by our ancestors. We will forage for wild foods, flora and fauna, explore primal cutting skills nd knife safety and use signalling and navigation skills that could prove life-saving. With the Wilderness Living Experience, you'll get to experience nature like never before, surrounded by the majestic landscape of Scotland. The experiences are designed to challenge you to learn new things, whilst getting closer to nature. Please embrace the landscape rather than feel intimidated by it. You will gain confidence in your skills and abilities and feel ready to take on the Scottish wilderness.
The Swan, The classic sailing experience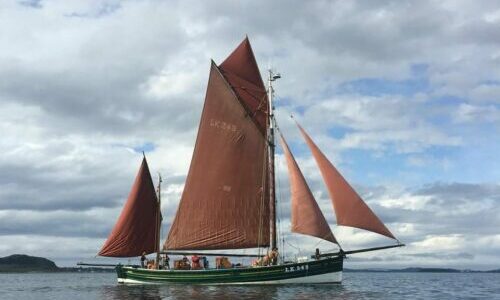 In her early days the Swan was operated from Lerwick and was used for longline fishing for white fish in the spring, and driftnet herring fishing from May to September.
She was taken over by a crew from the island of Whalsay in 1905, and was worked from there for almost half a century. The crew re-rigged her in 1908, to make her more suitable for fishing in inland voes. This 'smack rig' is how she is rigged today.
Read More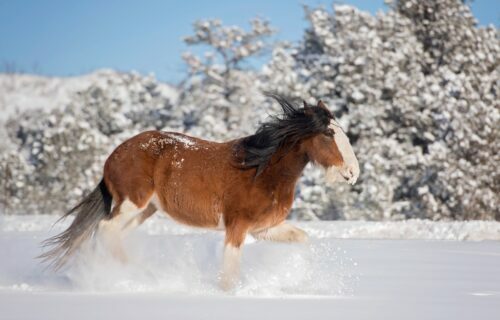 Are you an animal lover?  Curious about the role that certain animals have played in Scottish history?  A Clydesdale horse is a breed of heavy horse first created in Scotland in the 18th Century.  They are named after their area of origin, the Clyde valley and were first created when Flemish stallions were imported to breed with Scottish mares.  The breed soon spread throughout Scotland and Northern England and were then exported to many countries around the world, including as far afield as Australia and New Zealand.  Read More
If you could not find the experience you had in mind, or if you have any enquiries about our tours, please feel free to get in touch with us by filling in the form below. Thanks to our high-profile connections on the territory, we would be pleased to arrange any of your requests.